Snow Day Dec 7 2009
We had light snow and sleet most of Sunday but nothing stayed.
Sunday night the weather was serious. .It snowed all day Monday. In our 12 years here the is double the snow we have ever had.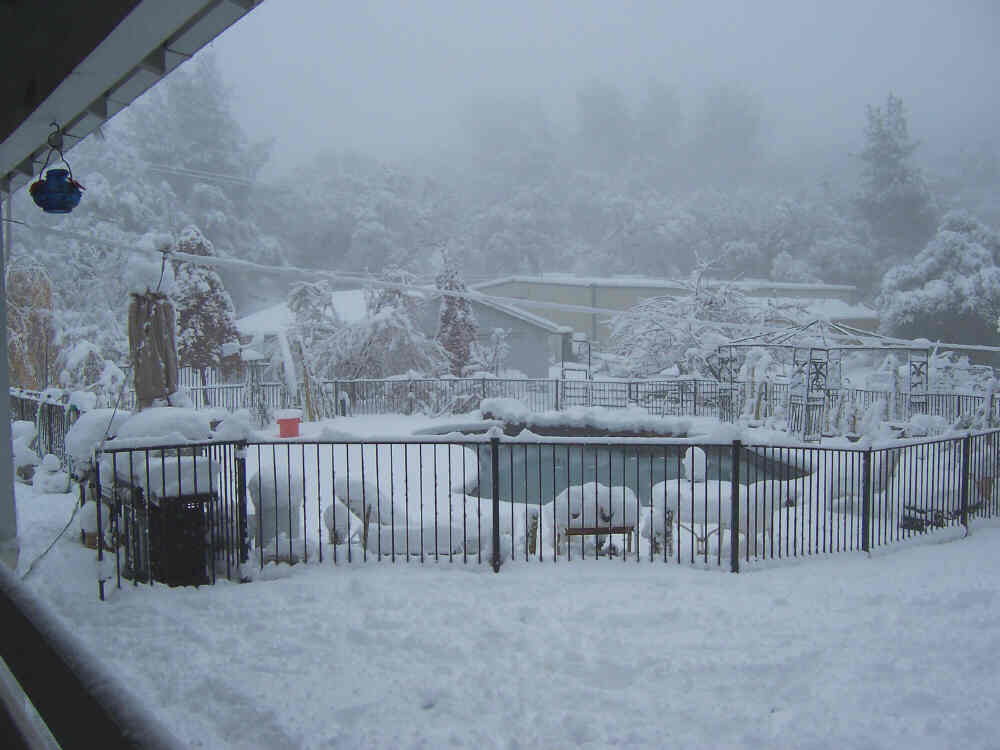 From back porch looking at pool, guest house and warehouse.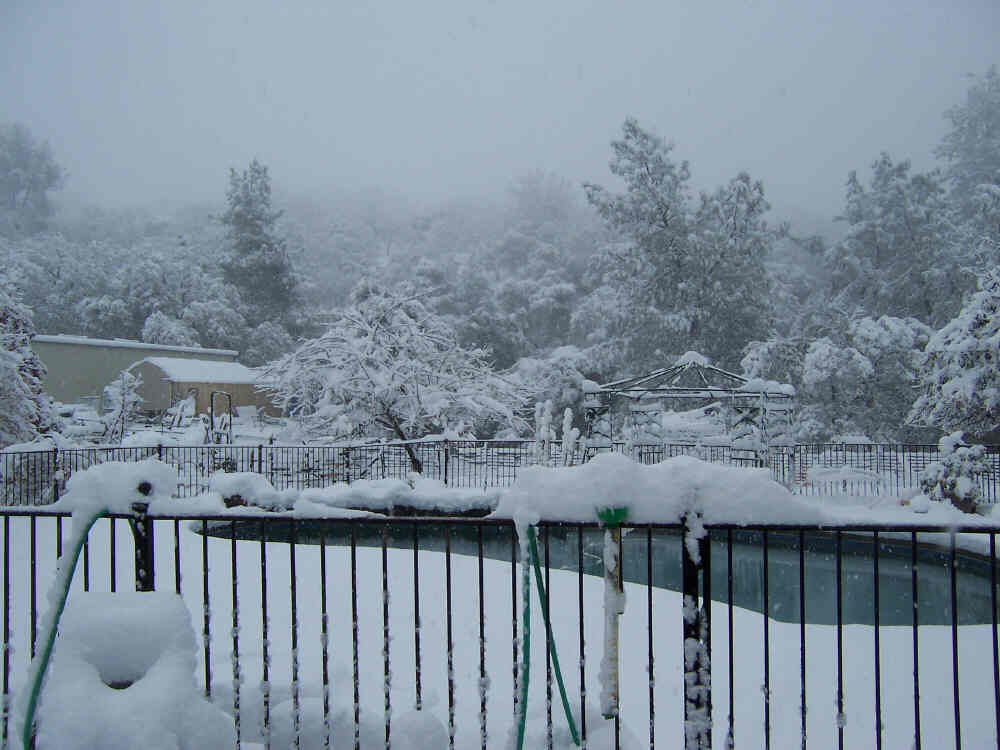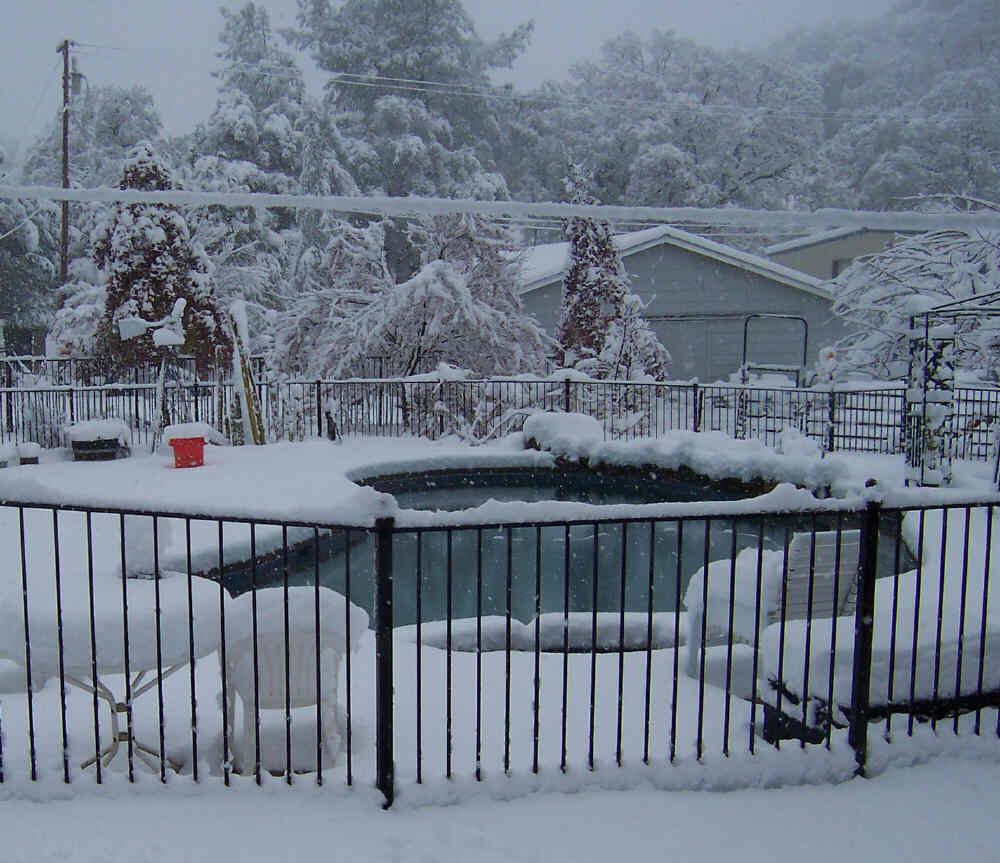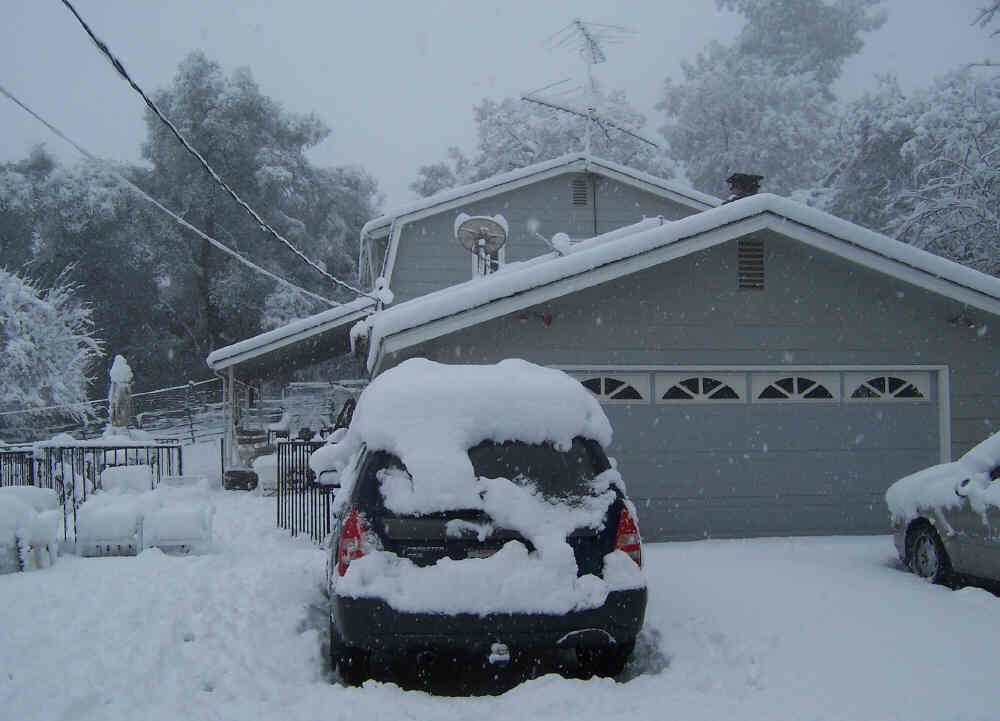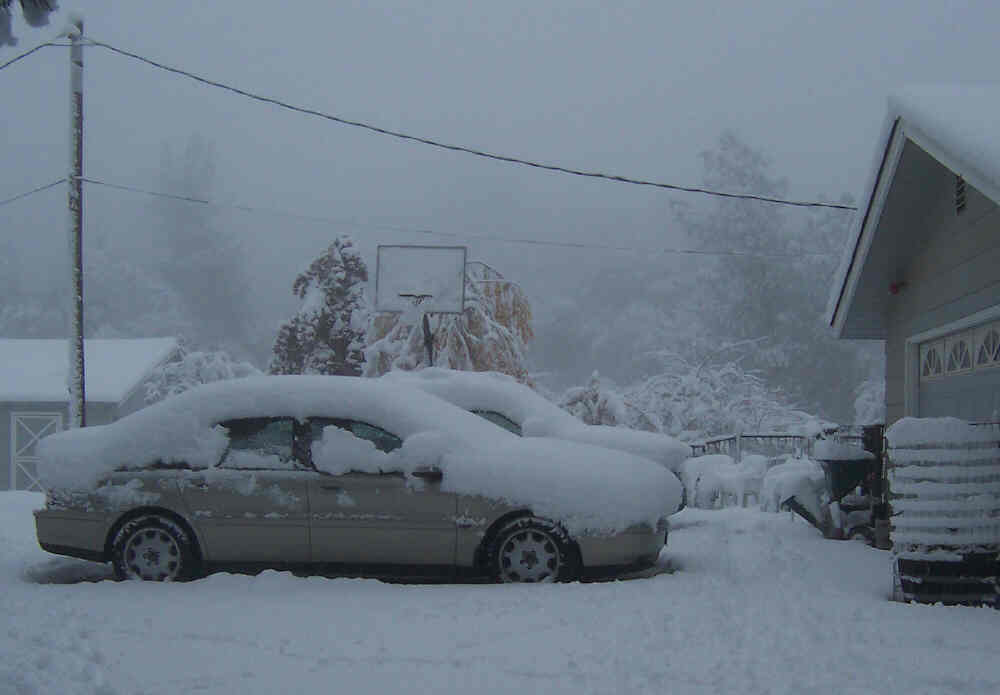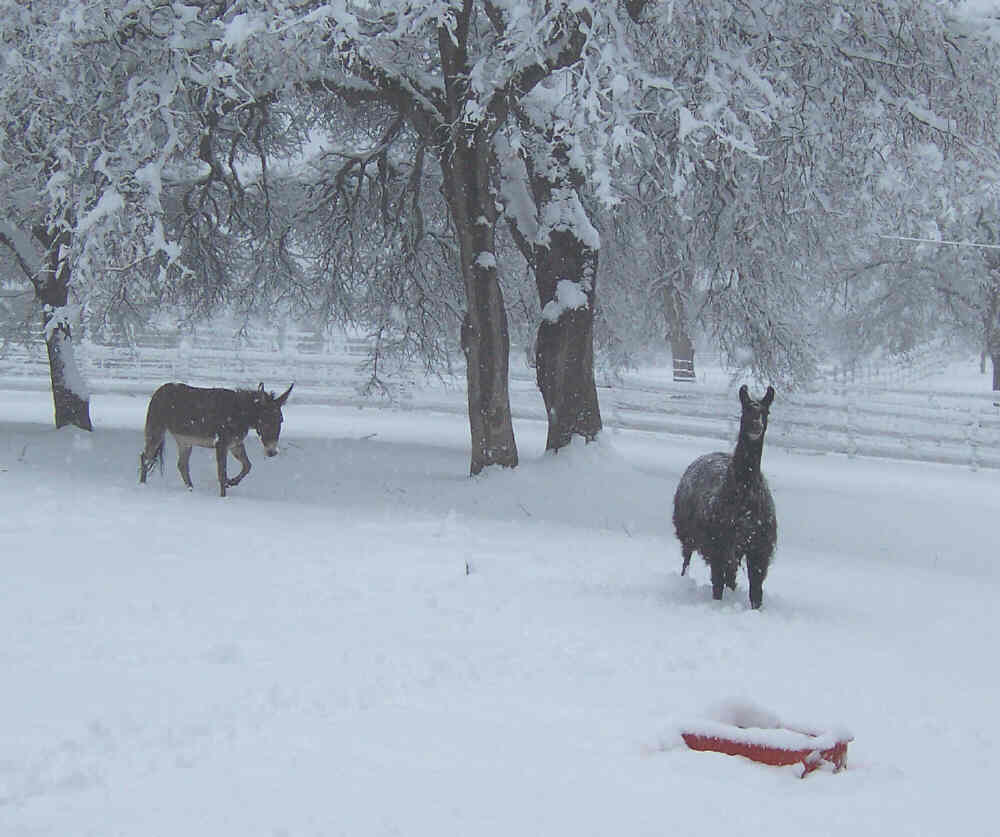 Diona and Rogue out exploring th front pasture.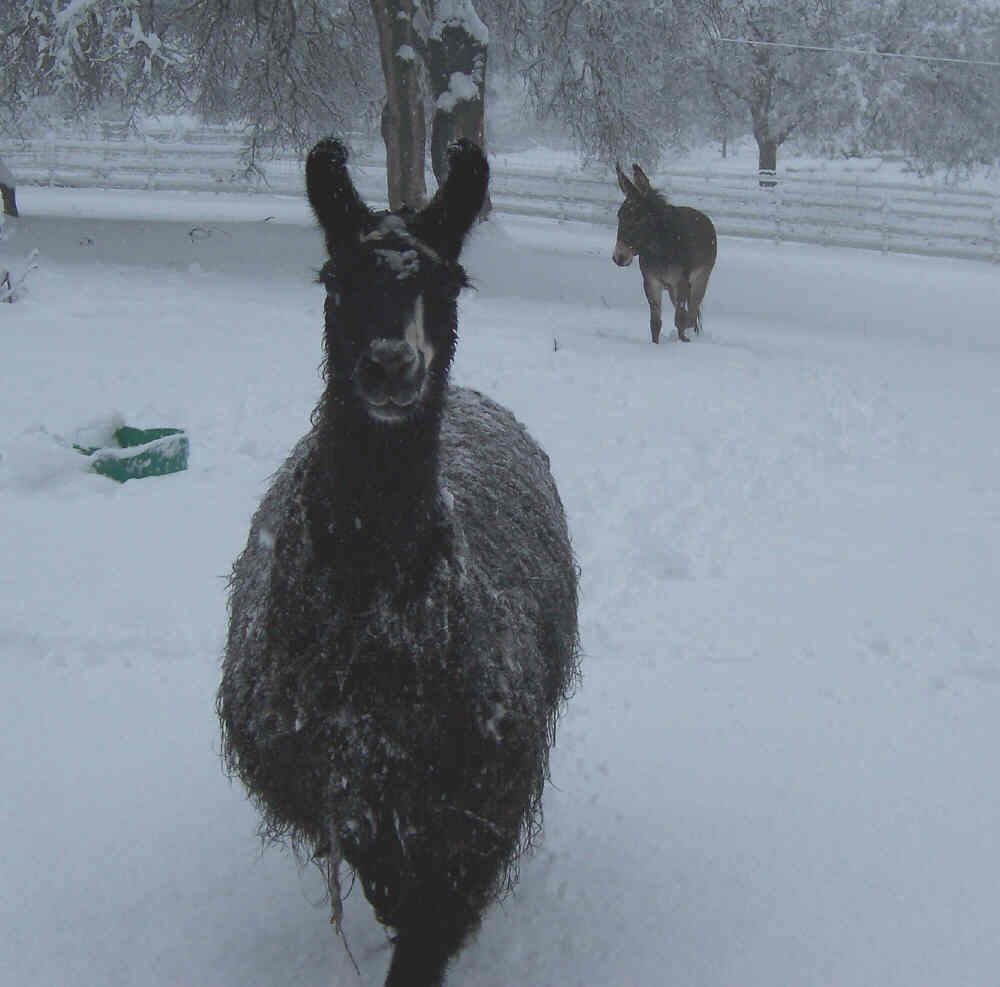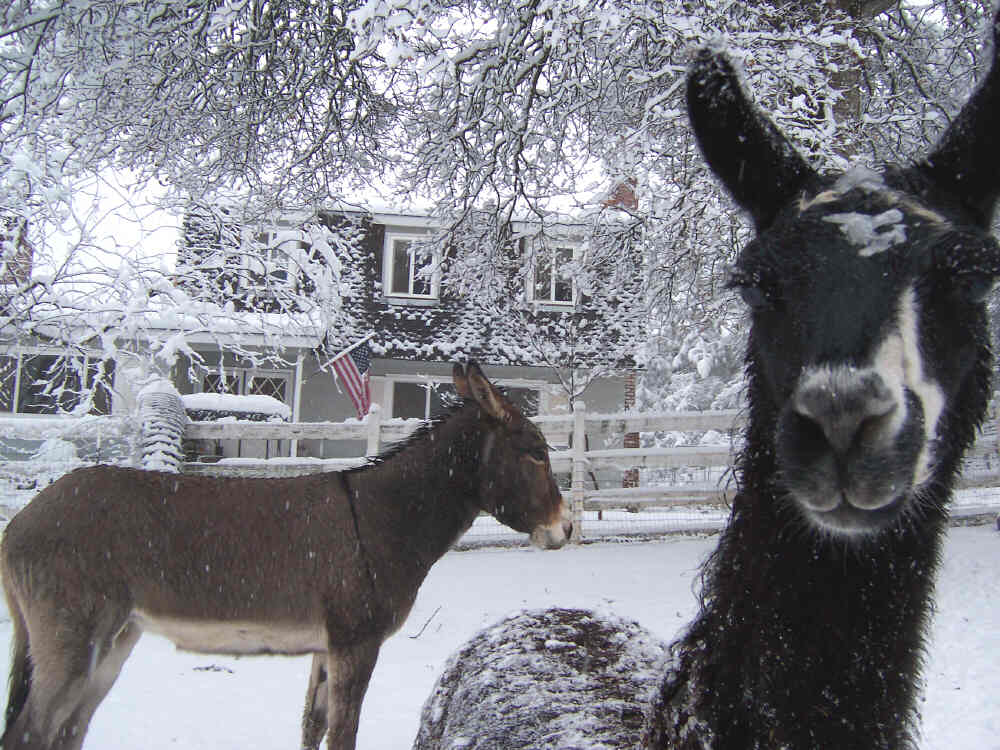 Looing towards house in front pasture. Sheep and Llama checking things our.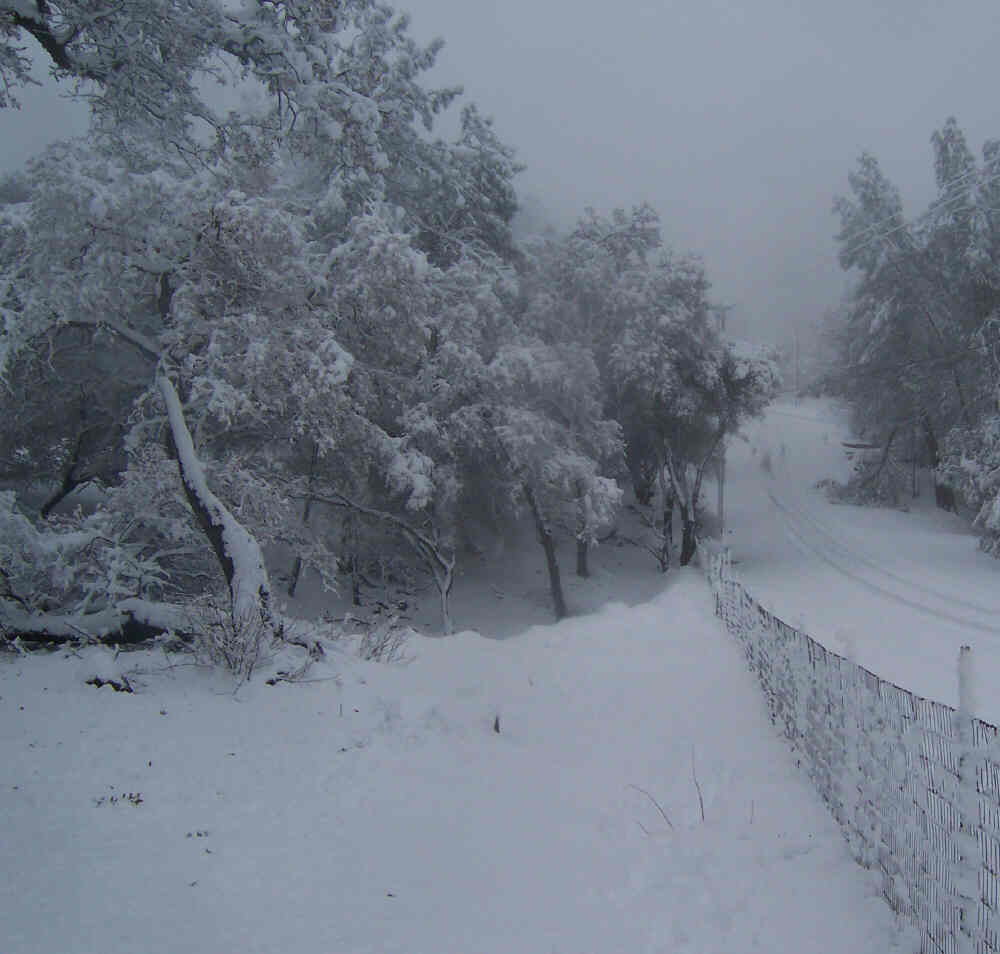 Looking down Stope from side pasture. This tree was down before the snow came.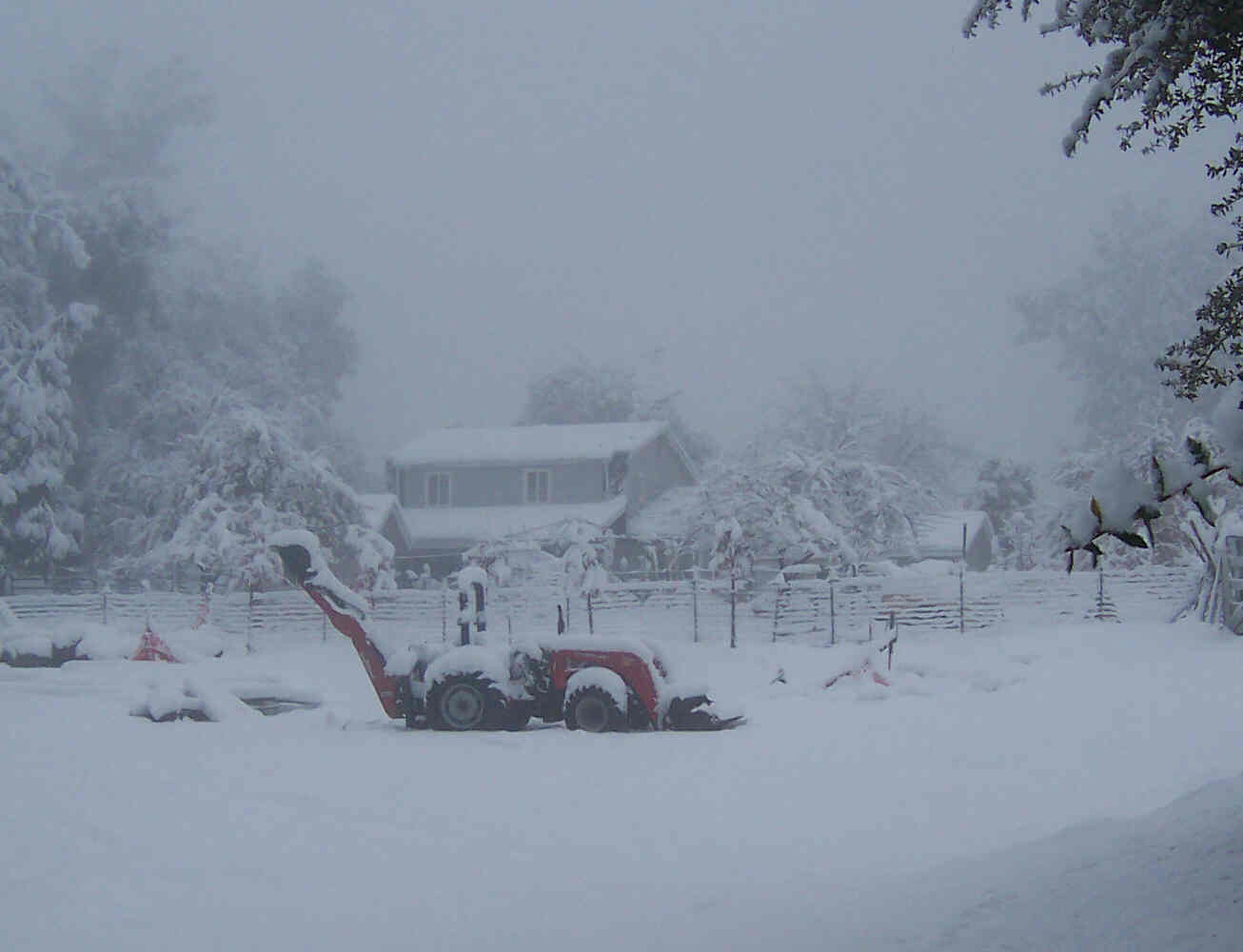 Tractor and house from back pasture.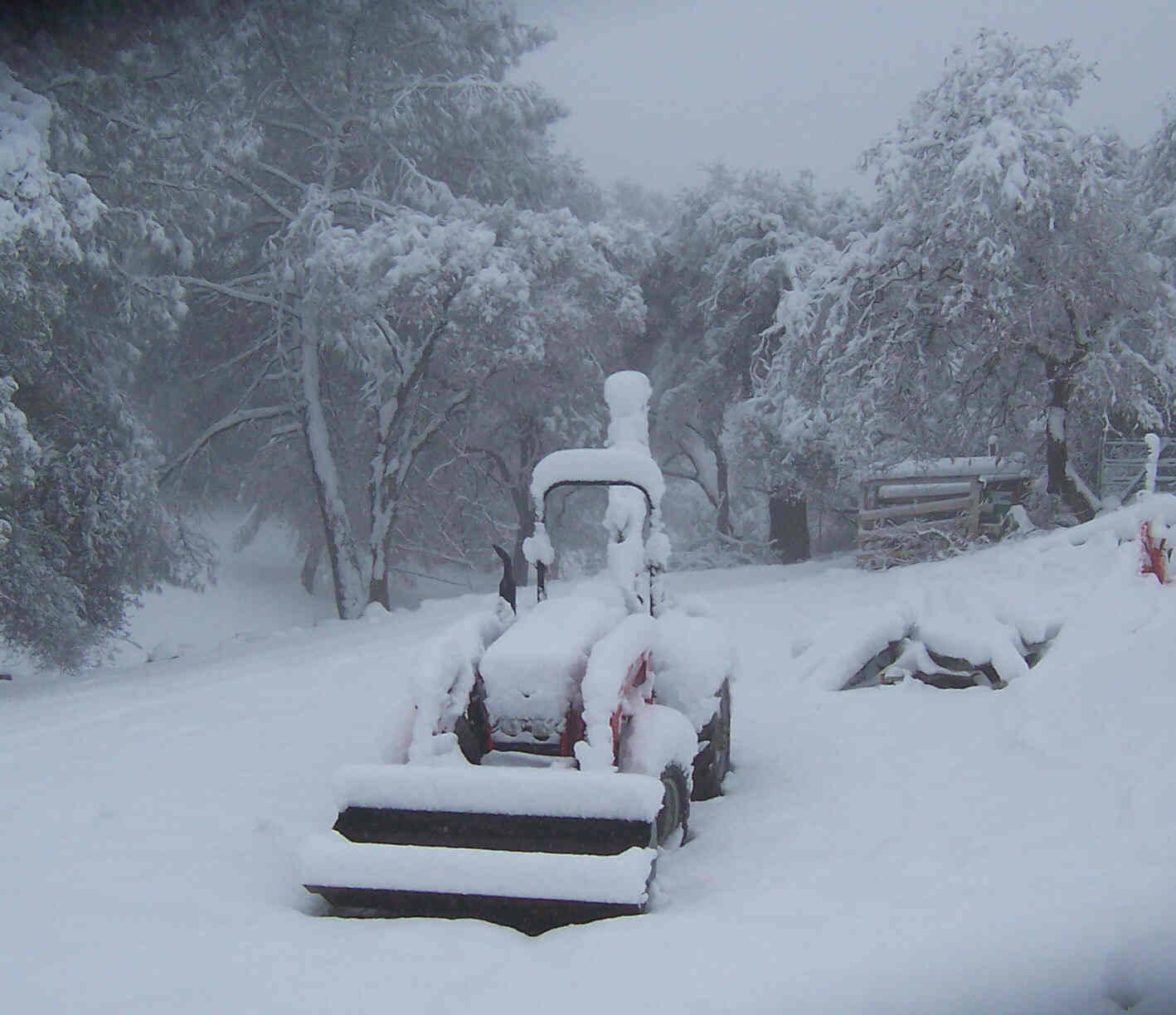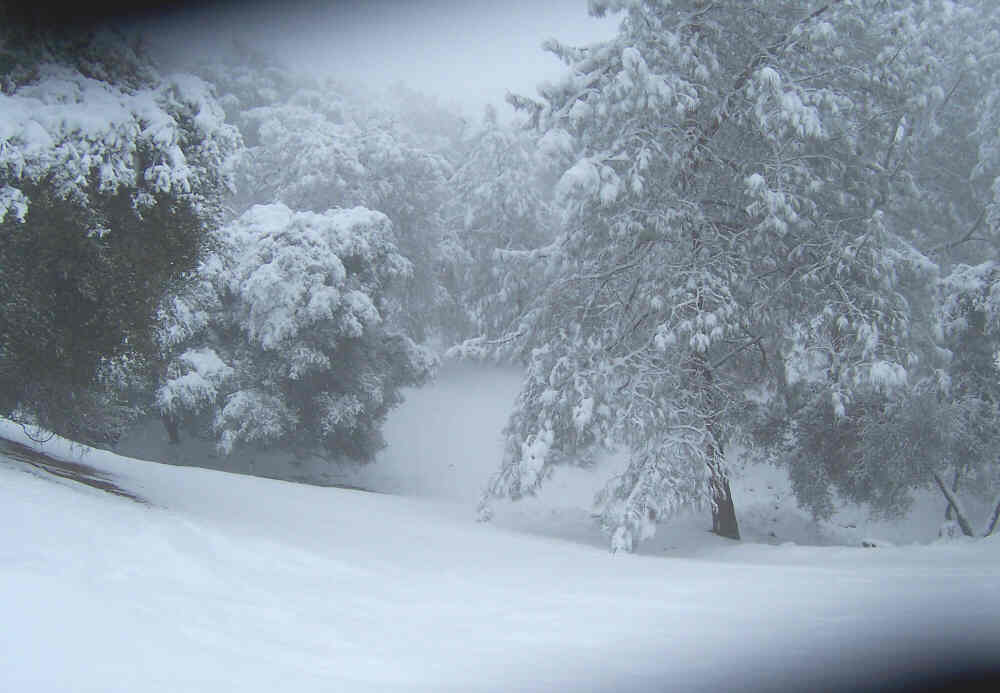 Back pasture looks pretty good.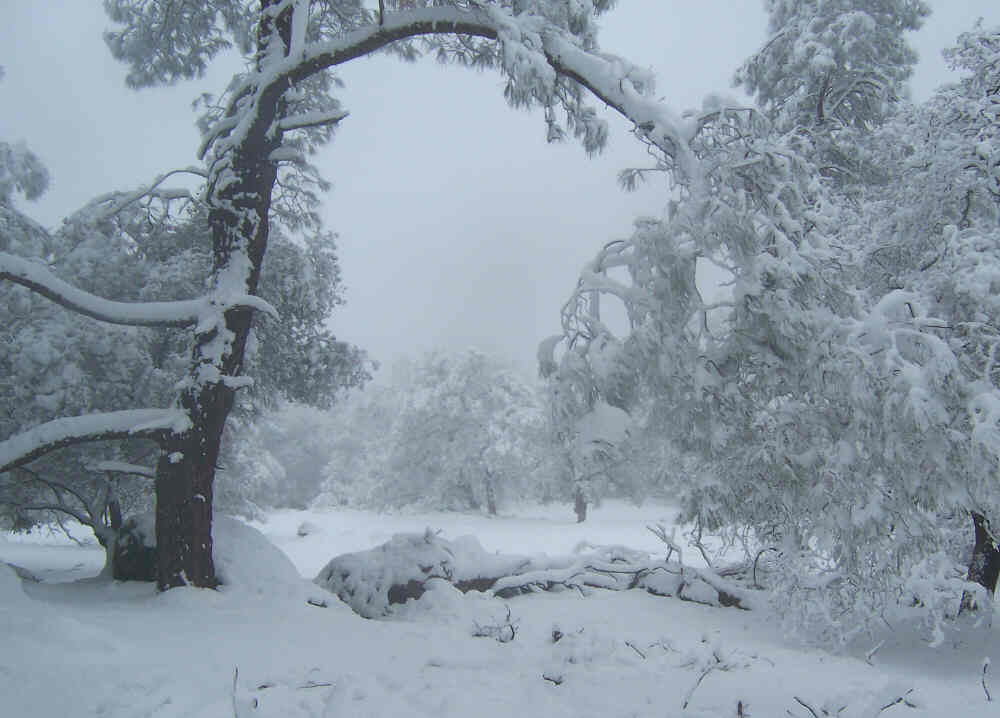 Side pasture lookung great!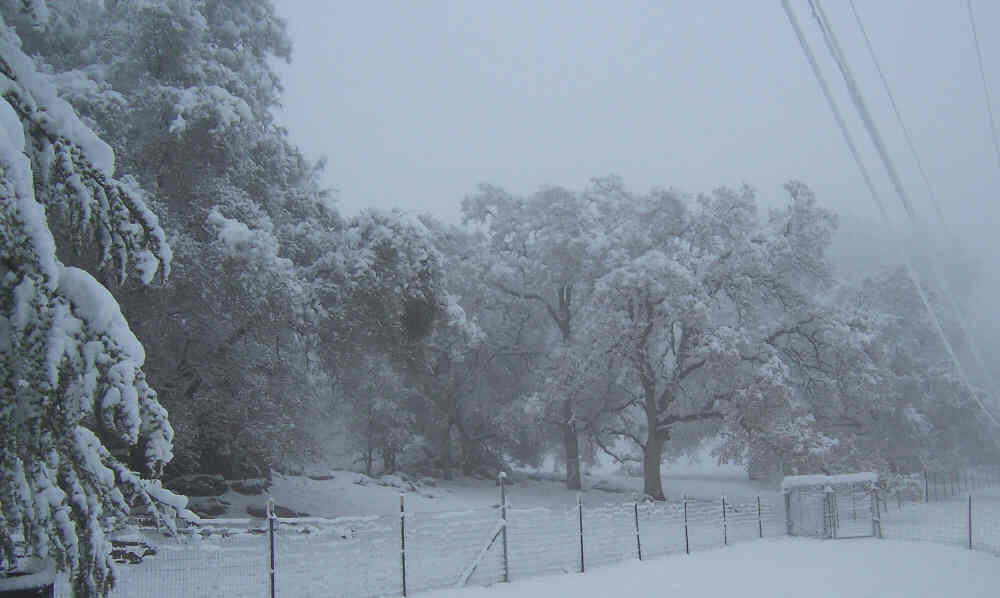 400 foot between telephone poles and my phone lines are the lowest I have ever seen them.
The side pasture has less damage.




Some damage in back pasture.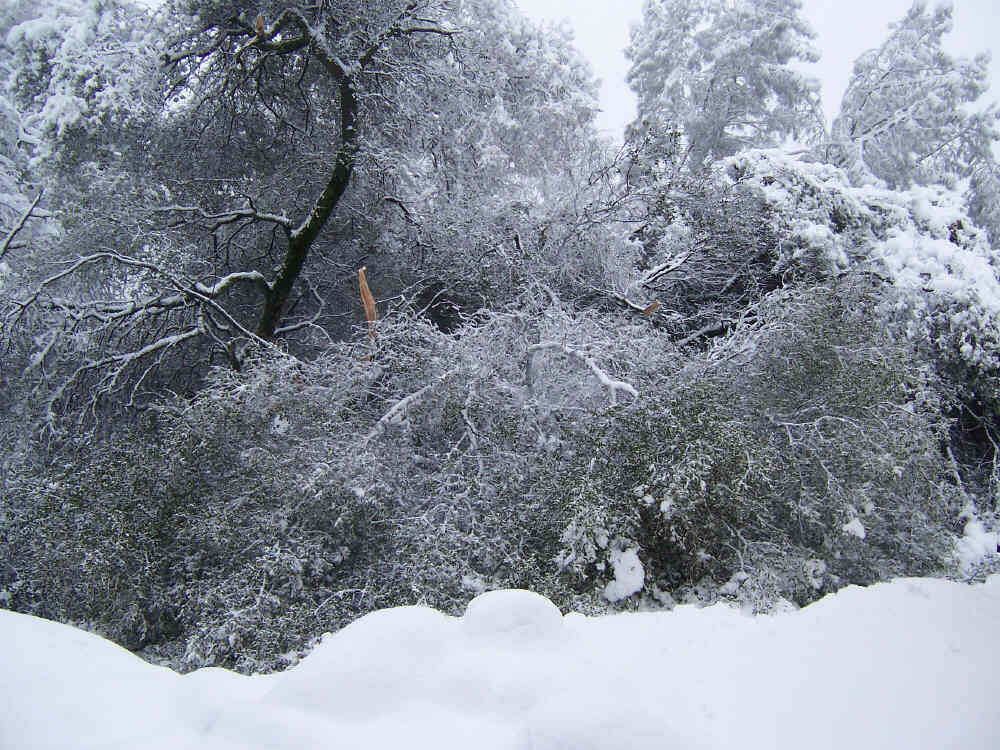 I hope the sheep eat most of this up so I can get started cleaning up the rest.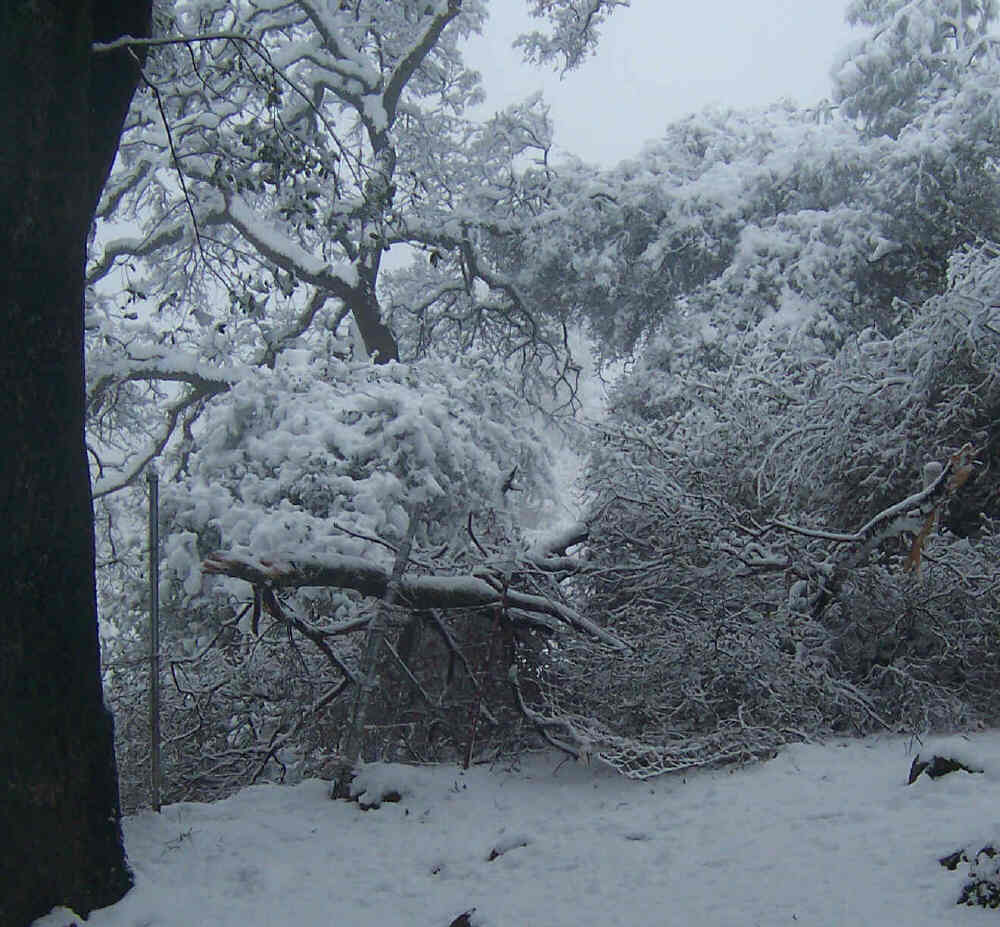 There is a gate and fence under that mess.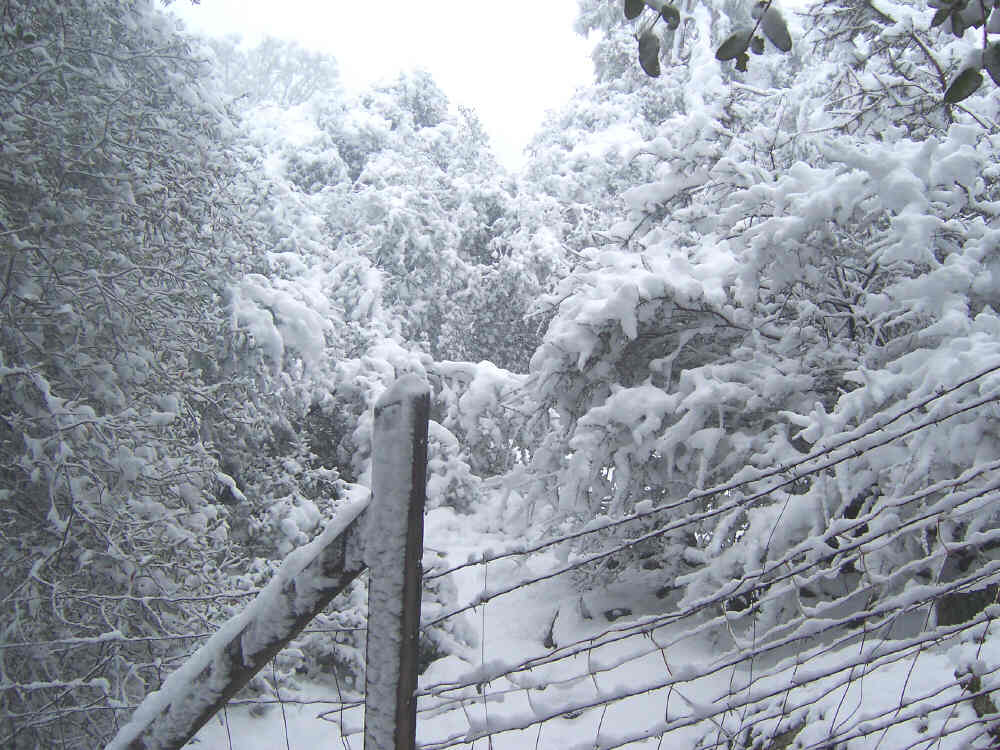 Normally this is open space. That is all from fallen trees and limbs.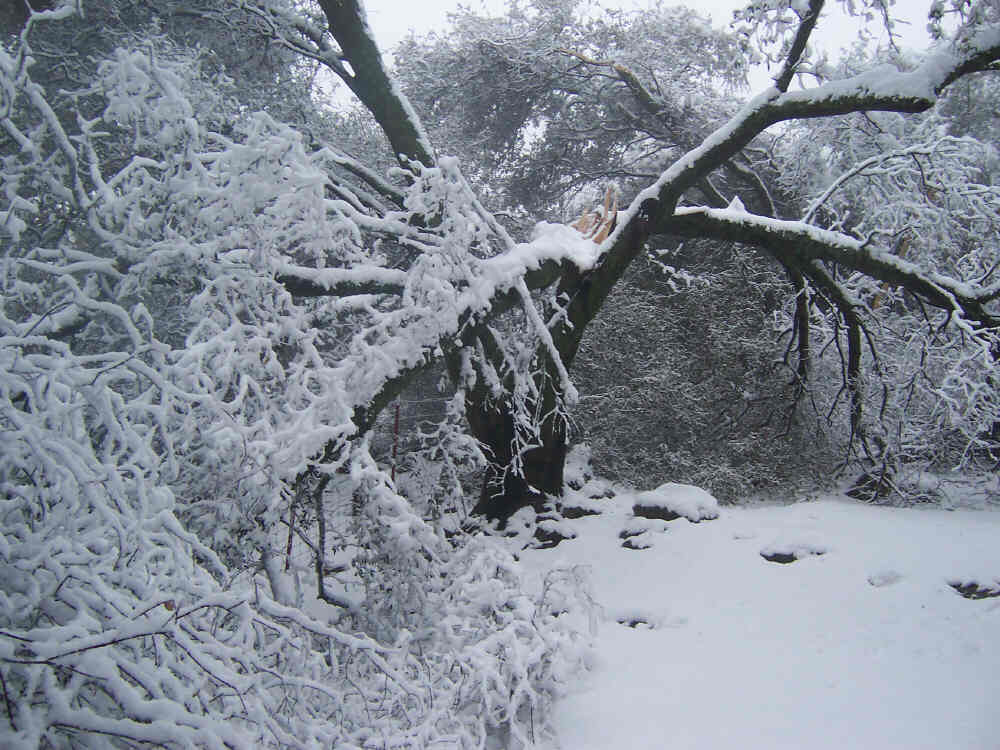 Tree split in half with limbs down all over.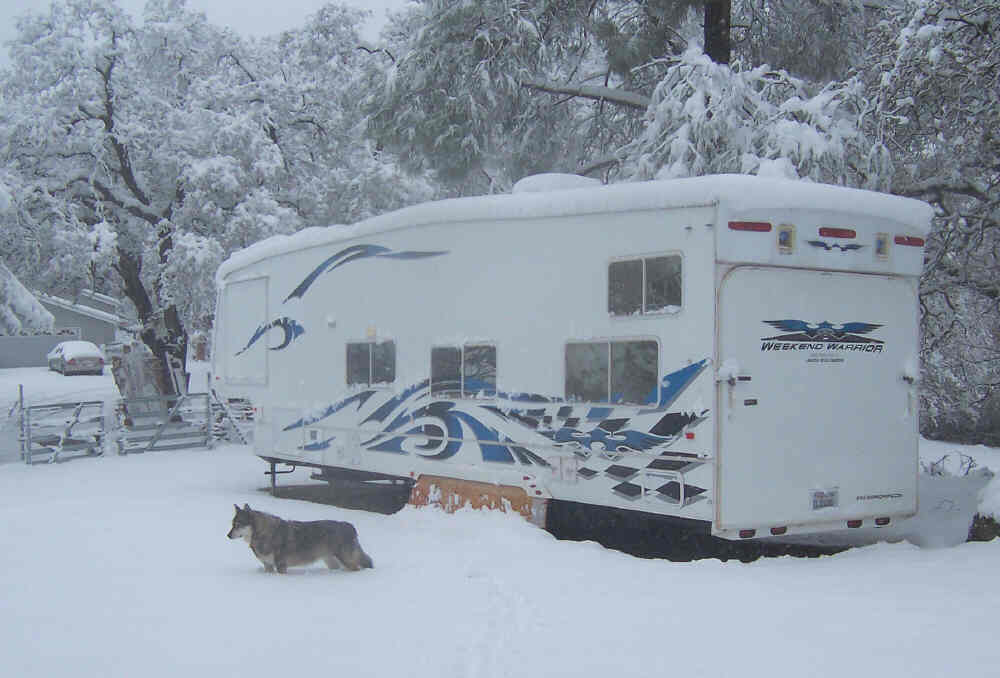 April walking by the 5th wheel.